Why You Should Learn to Play the Ukulele
The ukulele has taken the world by storm, showing up in primetime shows, school music programs and possibly even your home — according to some reports, for the third straight year, it's the most popular instrument given as a gift.

The ukulele is such an accessible instrument that it's no wonder people are turning to it as opposed to guitar or piano. It's easy to hold, and as far as instruments go, it's much less complicated than most, allowing people the ability to play a lot of their favorite songs on the ukulele almost immediately.

If you've been thinking about playing, here's why you should stop putting it off and get started today.
Beginner Ukuleles are Extremely Cost Effective
While there are only a few instruments that allow people to sing and play songs at the same time, which is why most people decide to learn the ukulele, there are even fewer of those instruments that can be bought without spending an arm and a leg.

Ukuleles, on the other hand, be purchased brand new for under $50, a ridiculous value considering that many people can easily spend that amount at restaurants that aren't even that fancy.

You should know that at this price point, ukuleles don't sound world-class, but they're good enough for beginners and even seasoned musicians to have a low-risk way to get a feel of playing and see if they even like it.
Article continues past the image.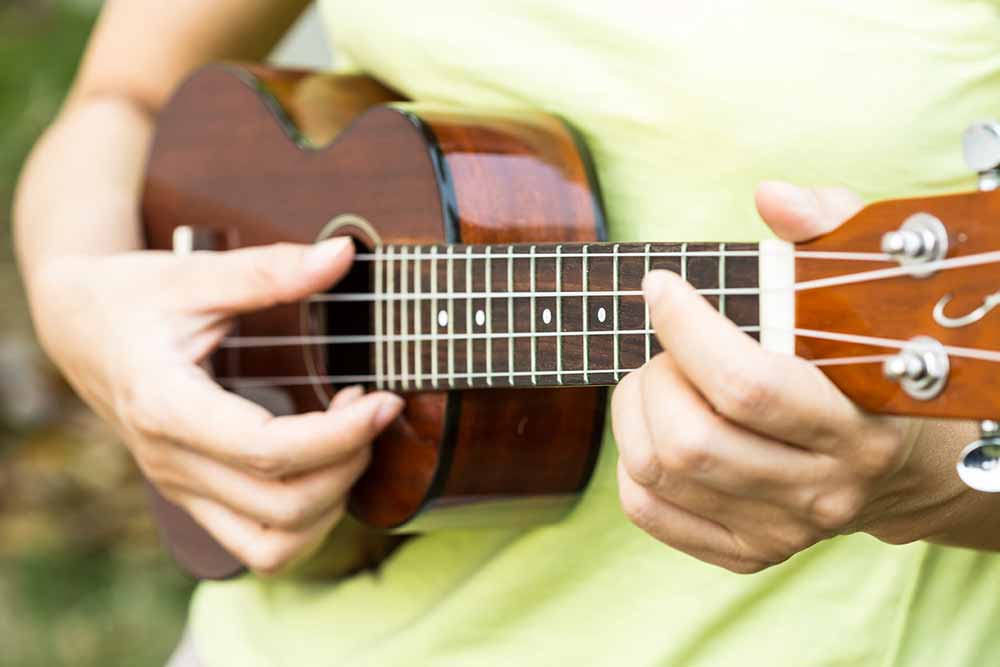 The Learning Curve is as Intuitive as it Gets for Stringed Instruments
There are two basic tools you need to play thousands of ukulele songs: a strum and the main chords from the key of C, which are C, F, G and A minor (commonly shown as Am).

The great thing about the people who make ukulele song arrangements is that it seems that as much as possible, they try to put songs into the key of C, which is the easiest key to play in on the instrument.

In fact, two of its main chords require players to use only one finger, and while the other two are a bit more difficult, they can be mastered fairly quickly with a little concentration and repetition.

While there are a variety of strum techniques, the easiest way to get started is to strum down all the strings from top to bottom once for each syllable in the song.

From there, it's about searching for your favorite songs online and changing chords according to the chord and lyric sheet that you'll most likely find. You can learn the other basic ukulele chords as they come up in songs.

The quickest way to get started with finding chord sheets is to Google your song's title followed by the word "chords."
If You Can Play Guitar, You Can Play the Uke
Surprisingly, many guitar players don't know that guitar knowledge translates directly to the ukulele and vice versa. The ukulele is tuned GCEA, which is equivalent to four high strings on guitar (DGBE) if you put a capo on the fifth fret.
Are You Thinking About Getting Started with the Ukulele?
The ukulele is such a great instrument because it allows people an accessible way to have a lifetime of accompanying their favorite songs. Plus, the investment to get started can be very low if you get an entry-level instrument.

If you've been thinking about learning to play the ukulele, we offer flexible lessons scheduling and even one-time workshops that can help you get on the right path if you choose to learn on your own.

For more information about our services, please visit our lessons page, or send us a message.